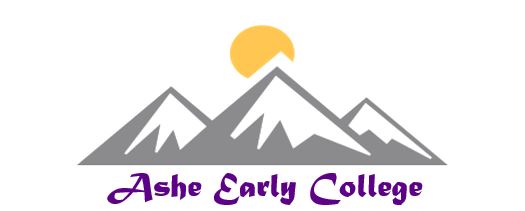 Ashe Early College

Attention 8th Grade Students, Parents, and Guardians!

If your student is interested in applying to attend Ashe Early College for their Freshman year, there is a required parent meeting scheduled for January 22, 2020 from 6:30-7:30 pm in the Ashe County High School auditorium. At this meeting, information about Ashe Early College will be shared and any questions will be answered. Applications will also be handed out at this time, and the application process will be explained. If your child is planning to apply to attend Ashe Early College, please make plans to attend. If you are unable to attend this meeting, please call Elaine Cox at 336-846-1881.

Tuesday, January 28 - Thursday, January 30, 2020 8th grade teams to visit Ashe County High School and Wilkes Community College.

Parents are welcome to call Ashe Early College with questions (336-846-1881) or visit for a tour and see students/teachers in class.

Click HERE to be directed to Ashe Early College website.