ACS Announcements
COVID-19 Updated Numbers and AppHealth Parent Letter and AppHealth Flowchart....

This interest form is for the second dose of the COVID-19 vaccine for children ages 5-11. Also, if you would like to have your child receive their initial dose of the vaccine, please complete the form.

The Ashe County Board of Education will conduct its December 2021 regular meeting on Monday, December 6, 2021 at 5:15pm and immediately go into closed session at the Ashe County Courthouse...

The Ashe County Board of Education seeks to employ an architect or architectural firm to complete the design and construction of a new middle school....

ATTENTION JOB SEEKERS: UPDATED NOVEMBER 29, 2021 - List of available jobs in Ashe County Schools....

Today, the Board of Education approved revisions to the calendar to include three new student early release days this school year. Each of the new early release days are on Fridays. The afternoon of those days will become teacher work days. The new early release days will be on Friday, October 8th, Friday, November 5th, and Friday, February 4th.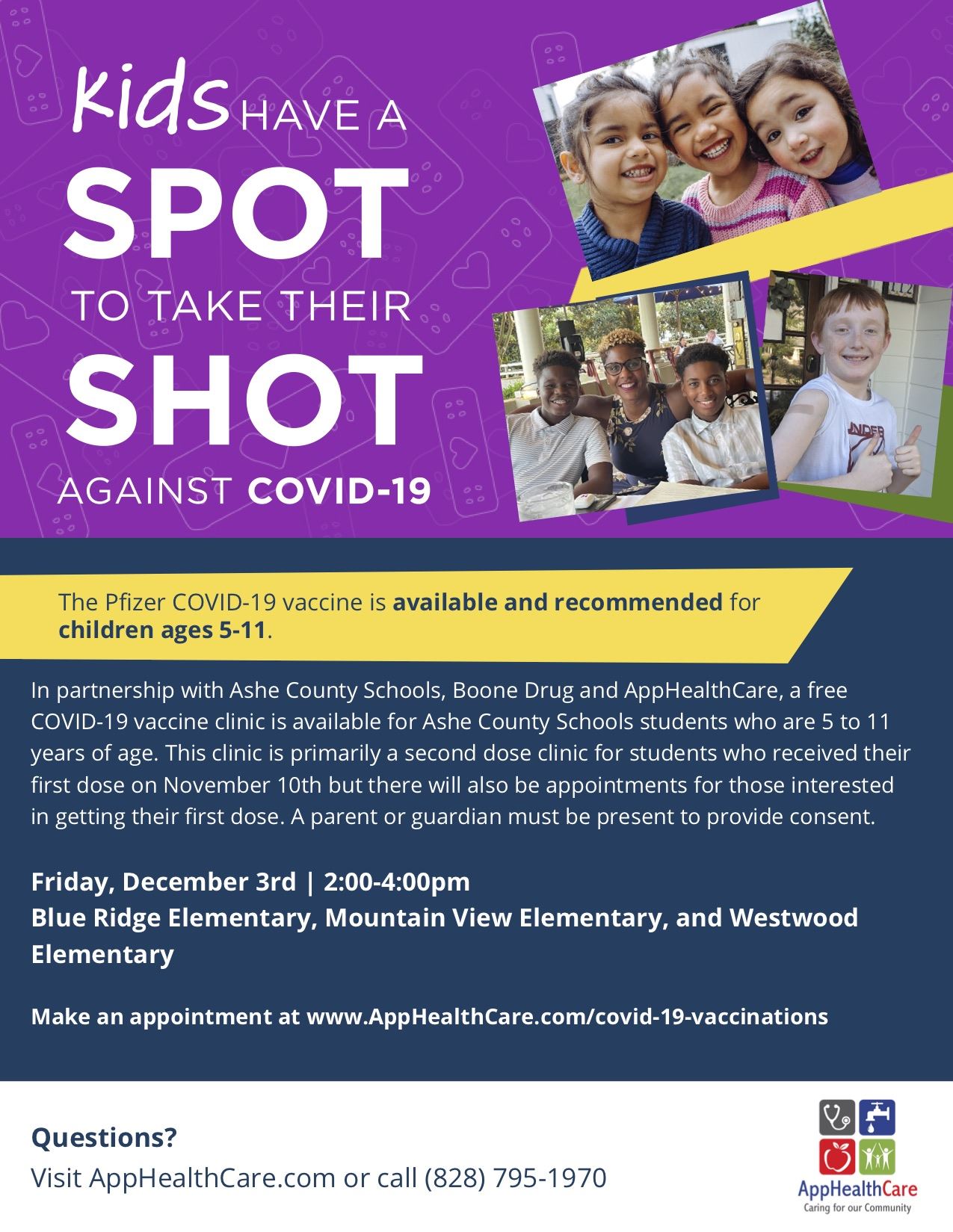 Mrs. Jill Baldwin Receives NC Cooperative Extension Award

MVES 4th grade teacher, Jill Baldwin, was recently awarded the EFNEP Gold Star award from the NC Cooperative Extension. Mrs. Baldwin received this award for developing a digital version of the EFNEP booklet during the 2020 – 2021 school year for 3rd graders. The digital booklet was used district wide and provided detailed interactive features. Congratulations Mrs. Baldwin!