Click on the underlined hyperlinks for more detailed information. These guidelines will be updated as new information becomes available.
MVES Back to School Guidelines
ACS Announcements
A vaccine clinic will be held for Ashe County Schools students over the age of 16 on Friday, May 14, 2021. Appointments for vaccinations will be scheduled between 8:30-10:30 am....

The Ashe County Board of Commissioners and the Ashe County Board of Education will hold a joint meeting at 12:00 p.m. on Tuesday, May 11, 2021, in the auditorium of Ashe County High School....

As part of our Title I School-Wide Program, each of our elementary schools must complete a comprehensive needs assessment to help guide them in developing their School Improvement and Parent and Family Engagement Plan. The results of the survey will not only identify needs specific to your child's school building but will assist in plotting the course for the next school year. As parents, your input is vital to the school improvement process. Please take a few minutes to complete this survey. If possible, please try to complete the survey by Friday, May16, 2021....

Registration for the 2021 Heart of a Husky Student Athlete Physicals is now open! Appointments can be made on Friday, May 21 from 5:45-8:45pm or on Saturday, May 22 from 8:00am-12:45pm. This is for all current 6-11 grade students in the Ashe County School System that plan to participate in a sport next year.

The Human Resource Department is pleased to announce that we have posted several new job opportunities...

Did you know that your tutor.com program also includes a library of resources available to you, in addition to live expert tutoring and writing support? Log into your tutor.com account and look at the bottom of the dashboard – you'll find a variety of study and test prep resources available 24/7!.

Students in 6th, 7th, and 10th-12th grades can access Tutor.com for free thanks to App State's GEAR UP partnership: www.tutor.com/appstate.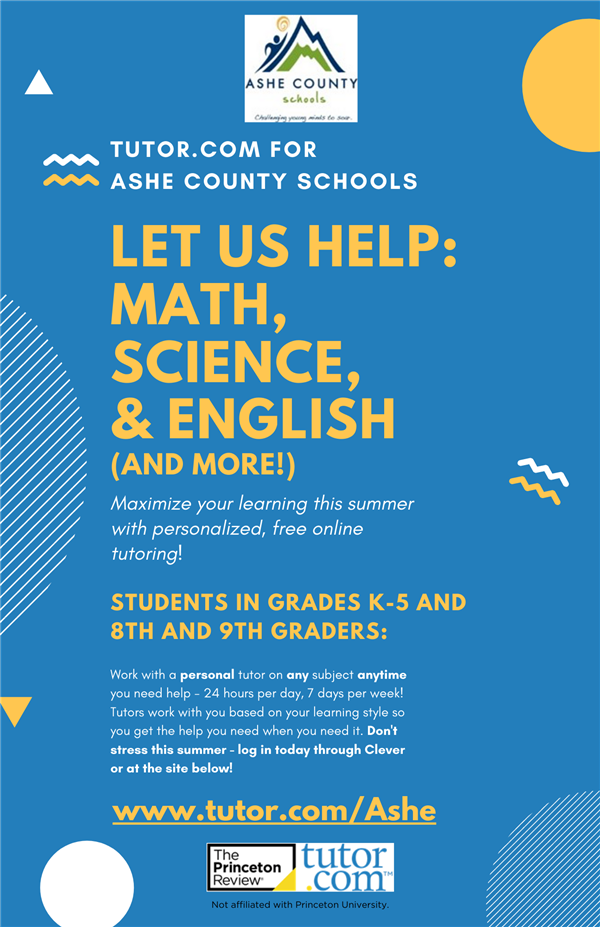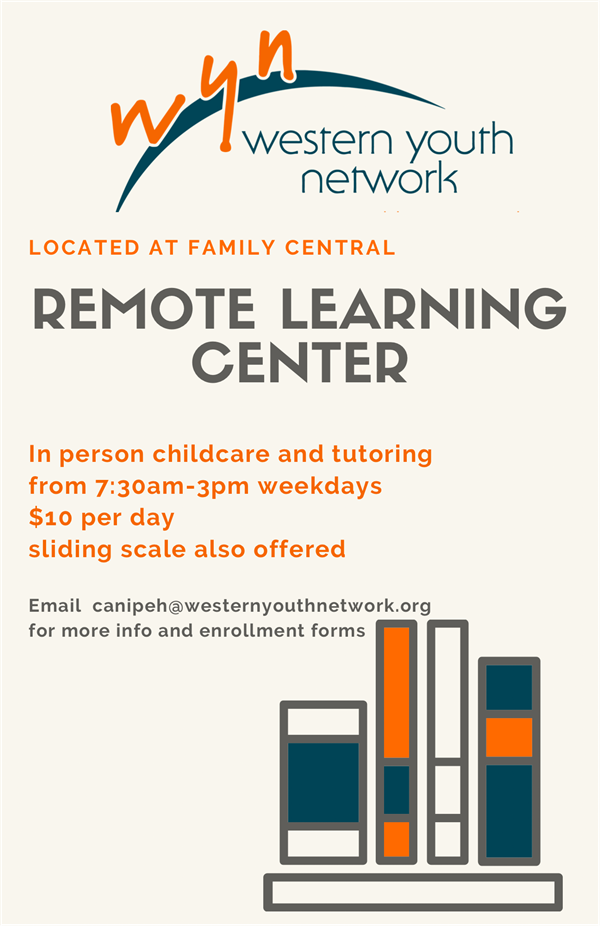 Orientation Video for K-2 Chromebooks
MVES Receives Outrageously Good Customer Service Award
The Ashe County Chamber of Commerce presented the teachers and staff of Mountain View Elementary with the Outrageously Good Customer Service Award. We are honored to receive the recognition and token of appreciation.
School Announcements
Click here for a list of resources and tutorials